Inzaghi Disappointed with Back-to-Back Draws for Lazio
Lazio endured a difficult 2015-16 campaign and this resulted in manager Simone Inzaghi being brought in to improve the club's fortunes in April.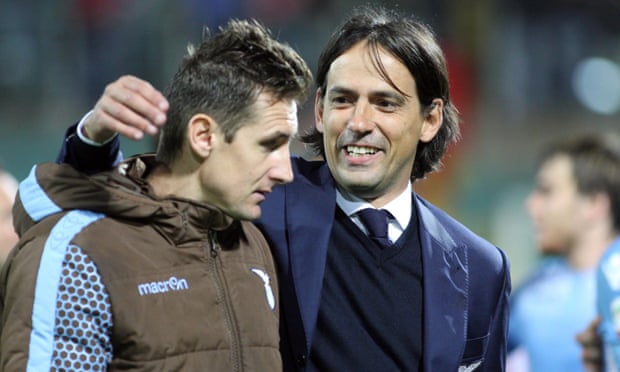 The new boss has certainly improved the results at the capital outfit, who are on the verge of entering into the top four. However, they could have certainly made a tilt for the top three places had it not been for the four dropped points against Bologna and Torino. Manager Inzaghi has claimed that he is extremely disappointed with those dropped points. On the positive side, the club did manage to get a late equaliser against Bologna.
However, Torino managed to hit back Lazio with a taste of their own medicine as Ljajić scored with a similar late goal in the 2-2 draw. Inzaghi claimed that Lazio deserved a win against Torino. The club will have an opportunity to redeem themselves and claim a first win in two league matches when they face Cagliari in the upcoming game. The season is fast turning out into a great campaign, as the club are only six points away from table leaders Juventus. The possibility of winning the title may have evaporated even at this early stage, but even a top two finish looks likely since Roma are only four points ahead.
"I think Lazio deserved more. However, football is like that.There is a little regret because against Bologna and Torino we would have deserved six points and we got two.Despite the huge emergency, the boys were excellent to limit Torino. With performances like that we will not lose much. We didn't give much away to Torino, a team who are in a good moment," said Inzaghi. The top three features a familiar line-up of Juventus, Roma, and Napoli, but AC Milan have emerged as the surprise contenders for the top three place.